About Us
For us, this is all about the difference that makes the difference.
You see, we understand professionally and personally just how important the work you do "IS" to the people and families it influences and impacts.
Our Founder, Kylie Denton had a personal and life changing experience when she lost her Father at the age of 13. With 6 siblings and a stay at home Mum who had no formal training or career to fall back on, her family could have been very different without the Life Insurance her Father had in place.
That's why it's been Kylie's mission to work within the Financial Services sector for the last 25 years constantly improving and enhancing lives – both as an Adviser herself and as Coach and Trainer to other Planners within some of the largest institutions in our field such as NAB, QSuper, Energy Super and Suncorp. It is Kylie's passion!
Life Changing Positive Impacts
Whether it's retirement planning, superannuation, investment, insurance or the full gambit of financial services, we know you and your team's work has life changing positive impacts for those that take part in your offering.
And incredibly negative consequences for those who choose not to.
That's why everything we offer at Performance Advisory Group from our online 'Ignite' Program to our bespoke work with large Corporates, Practice and Dealer Groups is about driving effectiveness and results for all concerned. Your clients, your Advisers, your business.
For us, making THAT difference with you – faster and more easily for all concerned – is ultimately our end game. It's what we're all about so no little girl or boy, family, individual or indeed retirees have to go without or with drastically less than they deserve – ever!
About our Founding Director, Kylie Denton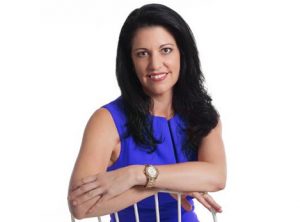 Kylie Denton has over 25 years experience in the financial services sector. Her journey has included being a top performing Financial Adviser at CBA, to management positions including Product Manager, Operations Manager and Practice Manager, and now trusted Adviser to major brands and boutique firms within our industry.
Given that background Kylie is the ideal person to lead our efforts to make a difference to your Planners & Advisers.
Over the last 11 years in particular, she has specialised in Organisational, Sales and Leadership Coaching within the financial services sector.
Known for her ability to create sales and service frameworks that achieve consistent sales and build rapid trust with customers, and a proven track record of developing current and future leaders and financial planners, Kylie has helped businesses both large and small boost productivity, performance and profitability.
Working with blue chip companies like QSuper, Suncorp and NAB, Kylie helps senior leaders, executives and Financial Advisers & Planners become great leaders, build successful businesses and develop effective frameworks to improve productivity, performance and profitability – Kylie and our team will do the same for your Practice or Group.