Keynote, workshops & presentations
Kylie is one of Australia's most trusted thought leaders on sales leadership in financial services and is well known as someone who knows how to influence behaviour change.
"Kylie Denton is a bestselling Author, Speaker and Founding Director at Performance Advisory Group. With over 26 years of industry experience, a previous financial adviser and a background in organisational psychology, Kylie has helped over 1500 financial professionals and senior leaders achieve success..
As a professionally certified coach, Kylie specialises in working with senior leaders and their sales teams to get great results but more importantly make a difference to the lives of their valued clients.
Kylie delivers high-energy keynote presentations that inspire her audience to become better leaders in a world that desperately needs strong leadership.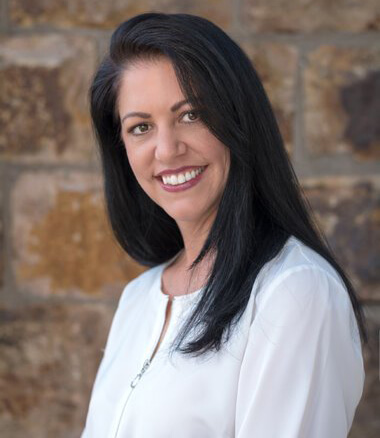 KEYNOTE, WORKSHOPS AND PRESENTATIONS ARE INDIVIDUALLY TAILORED TO YOUR NEEDS BUT GENERALLY RUN 45 MINS, 90 MINS, 1/2 DAY AND FULL DAY.
VIRTUALLY OR FACE-TO-FACE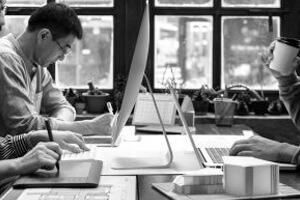 Sales is not a Dirty Word – How to Build an Unstoppable Sales Team
As a sales manager, it's your job to give your sales team the tools they need to be successful. Without effective training processes and techniques in place, growth is limited.
To become successful in sales, you need to master 10 skills and the quality of this training will shape the future of your company.
This highly engaging workshop is designed for financial service professionals such as financial planners, insurance agents, lenders,
Business Development Managers, Practice Managers and their leaders who want to accelerate performance, improve client experience and increase profitability.
During this workshop, we will share Kylie's 30 years of knowledge, research, skills and experience on the top 10 sales skills that you need to master in order to get the results you are seeking.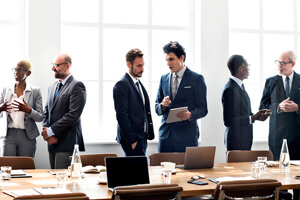 The Key to Success – How to Engage Clients in Meaningful Conversations
Our flagship Meaningful Conversation Program is designed to help sales professionals improve their ability to have the right conversations with clients so they can build long-term relationships.
If your staff lack confidence to have meaningful client conversations, and your business lacks tools and frameworks that instill confidence within your team, then your revenue and profits can stagnate.
A lack of confidence often results in the following issues:
"We're not getting the results we should be getting."
"Our leaders are constantly worrying about the performance of their team."
"Our staff are not as confident as they should be."
Meaningful conversations increase revenue and improve staff confidence, resulting in deeper connections with clients.
There is no other program in the industry as detailed and comprehensive as Performance Advisory Group's Meaningful Conversation Program.
This workshop delivers:
A framework for structured conversations that gives staff the confidence to have consistent client conversations;
How to ask effective questions to help better understand client needs;
A process that helps match client needs with the most appropriate solution;
Techniques that build on each client connection to create a long term relationship;
Fresh and innovative ways to engage with clients
Ongoing support to embed and sustain the change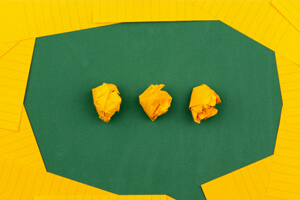 Communication: The Key to Effective Leadership
A leader is someone that inspires and empowers those around them, and the most powerful tool for doing this is communication.
Poor communication can lead to low morale, missed performance goals, and even lost sales.
Leaders who excel at communication can rally their team, empower employees, build trust, and successfully navigate organisational change.
Everyone reacts and responds differently. Therefore, understanding how to communicate with different people and personalities is critical.
This highly engaging workshop is designed for managers, team leaders, and supervisors whose role requires them to communicate with purpose and influence.
In this workshop, you will gain a deeper understanding of why communication is so important.
You will also discover a range of models, tools, and techniques that you can use every day to improve your communication and inspire your people.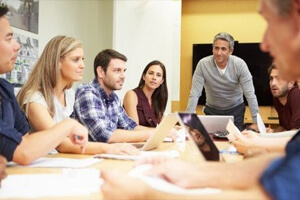 How to Empower Employees Through Effective Delegation
Effective delegation is a tool that every leader needs to develop. The ability to delegate will help set you and your team up for success.
When you delegate, it allows you to focus on higher level tasks and gives others the ability to learn and develop new skills.
Effective delegation also develops trust, productivity, and improves engagement. But like all things in leadership, there is a method for effective delegation.
This highly engaging workshop is designed for managers, team leaders and supervisors who know they should be delegating and want to learn how to do it effectively.
This workshop will show you how to delegate the right way, using the right tools and techniques so you have the confidence to give your team more responsibility.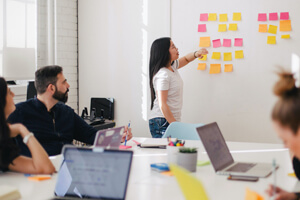 Leading Change - So It Sticks
Change is occurring rapidly and as a leader, it can be difficult to process and adapt to change if you don't have the right tools.
Change can bring resistance, and when change fails due to poor execution, people revert to old habits. Worse than that, every time an attempt at change fails, employees lose trust in the process and become more resistant to future attempts to change.
The role of leadership in change management requires care, communication and commitment. As the leader, you are the bridge between your organisation and the envisioned change.
This highly engaging workshop is designed for managers, team leaders and supervisors who want to make change stick, whether it be big or small.
This workshop will discuss what it takes to lead change, why it is so important, the two areas that change requires, the change process, the change curve, a selection of change management models and how to implement change effectively. You'll also learn the common mistakes to avoid so that when you are leading change, be it big or small, you can implement it successfully.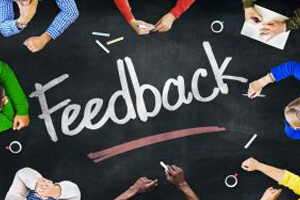 Mastering the Art of Employee Feedback
Feedback is one of the best things managers can provide to encourage growth in their employees. When delivered in the right way and with the right intentions, feedback can lead to outstanding performance.
Feedback can be used to reinforce positive behaviour, correct any negative performance, and ensure a strong team culture.
This highly engaging workshop is designed for managers, team leaders and supervisors whose role requires them to master the art of feedback.
In this workshop, you will learn about the different types of feedback, how feedback should be delivered, the key elements of feedback and tools, techniques and models you can use to make feedback your superpower.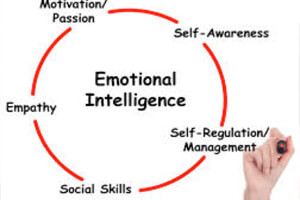 Develop Your Leadership Using Emotional Intelligence
Often, the thing that separates great leaders from regular leaders is emotional intelligence. Emotional intelligence gives you the ability to effectively manage, lead, inspire, motivate, and influence others.
Emotional intelligence has a huge impact on your leadership abilities.
This highly engaging workshop is designed for managers, team leaders and supervisors who want to learn more about how EQ can be used in leadership, and the strategies for developing their own EQ and EQ in others.
This workshop will explain what EQ is, why it is important, and how EQ benefits you as a leader and a team player. We will look at the three things high performing teams need and strategies for developing your EQ. We will also measure your EQ so we can analyse your skill set and set clear goals on how you should be developing your EQ.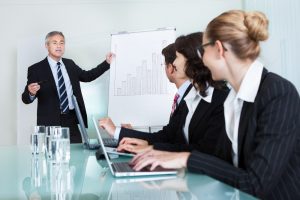 A Coaching Leaders Workshop
Without effective decision making, achieving organisational goals is incredibly challenging. Making the wrong decisions can be costly both emotionally and financially.
If you don't empower your people to make informed decisions, everything will fall to you and you will become a bottleneck in your system.
This highly engaging workshop is designed for managers, team leaders and supervisors who want to discover how to empower their people to make the right decisions.
This workshop will show you how to build your team's confidence while ensuring that there are guidelines and authority levels in place.
We will explore a decision-making model that will help you work through decisions, touch on the importance of reinforcing the right decisions, and discuss what to do when a wrong decision is made.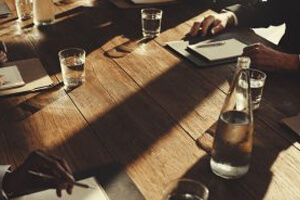 Managing Poor Performance, The Right Way
Dealing with someone who isn't performing at the level they should be is frustrating. It can be particularly stressful and scary when it escalates to the point of needing to let someone go.
Managing teams is hard work and not for the faint hearted, and the role becomes even more challenging when we are dealing with underperformers.
Leaders must set high standards and refuse to tolerate mediocrity or poor performance. Setting standards and holding people accountable up front reduces the pain later.
The reality is that no manager wants to deal with underperformance and most of the time, the underperformers also don't want to have embarrassing and awkward conversations.
This highly engaging workshop is designed for managers, team leaders and supervisors whose role requires them to monitor employee performance. Participants will learn to build effective teams, manage issues before they become problems, and improve organisational performance.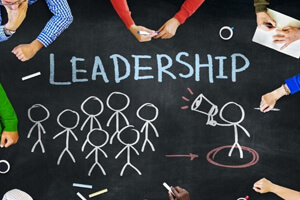 10 Qualities of An Inspirational Leader
Leaders are facing an unprecedented test on their ability to lead through a crisis. Some will cripple with fear and inaction, while others will move into overdrive and reach new heights in their ability to lead.
In times like this, people look to leaders for guidance and reassurance. How you lead will determine your success and the success of the people around you.
This highly engaging workshop is designed for managers, team leaders and supervisors who want to discover how to be an inspirational and highly successful leader.
This workshop will explore the 10 distinct qualities that Kylie wrote in her #1 best selling book - Fit for Purpose Leadership, Global Lockdown Edition - that all leaders need right now and how those qualities will help you lead through any crisis.
We reveal two models that will help improve your leadership and provide an action plan to get you there. You will walk away knowing what qualities you need to develop and the actions you need to take to be the leader everyone wants to work for.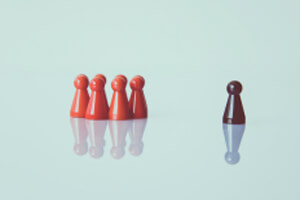 Daily Habits of Highly Successful People
Habits shape your life far more than you probably realise. Habits can be so strong, in fact, our brains cling to them at the exclusion of all else - including common sense.
Since Covid hit our shores our daily habits both professionally and personally have been impacted with many working from home and others losing momentum with exercise, breaks and turning off or being present.  Daily habits impact all parts of our lives.  Developing the right habits is crucial to success both personally and professionally.   We all know someone in our lives that live by great habits and we know they differentiate themselves from others by having these habits.
In this workshop we will look at the habits of great leaders, what habits you should lose and set some clear focus areas so you can be back on track and firing on all cylinders.  I will also share a range of models, tools and techniques that will help you to nail the day to day and feel more in control both personally and professionally.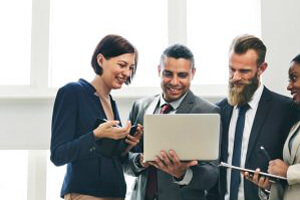 How To Run Meetings That Are Productive and Engaging?
Effective meetings are the lifeblood of an organisation and poorly run meetings waste valuable time and money. Therefore, you must ensure that you're making the most of both your employees and your own time.
If your team is struggling to do this, don't fret! It's not too late to reset expectations and create meetings that are more productive and engaging.
This highly engaging workshop is designed for managers, team leaders and supervisors who want to make sure their meetings are productive and engaging.
The workshop will provide you with the tools and frameworks you need to turn your meetings into productive, enjoyables experiences that allow people to collaborate and contribute towards team success.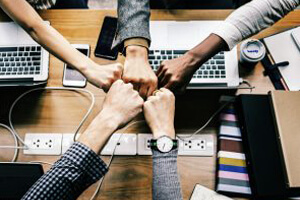 How To Successfully Manage Hybrid Teams
Bringing together a hybrid team requires planning and adjustments from all employees. If the process is planned and executed well, it will provide companies and employees with a great foundation for success and high performance.
Managing a hybrid team is not just a shift in the way in which you manage your team or the day-to-day operations, but it also requires a shift in your mindset.
The way in which we work has changed dramatically, so we must look at things differently in order to get the best from our team – regardless of where they are, when they are working and how we engage them.
This highly engaging workshop is designed for managers, team leaders and supervisors who manage a hybrid team and want to lead it successfully.
In this workshop, we will examine the benefits and the challenges of managing a hybrid team. You will discover tips for managing a hybrid team and the leadership qualities you need, plus how to manage team dynamics so you can engage, empower and inspire your people to perform at their best.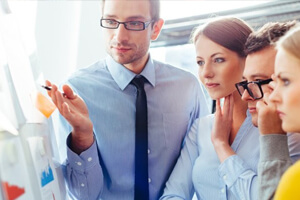 The core purpose of coaching is to maximise the performance of the individual. If you have leadership and management responsibility, one of your key roles is to align and then maximise an individual's effort to the success of the team's objective.
This highly engaging workshop is designed for managers, team leaders and supervisors whose role requires them to coach and develop team members.
During this session, you will uncover the elements that make a great coach and learn how to apply these principles to your own coaching. You will also learn what needs to happen before, during and, after coaching so you enable all your team members to perform to their potential.
You will discover models, tools, and practical coaching questions that will help you improve so you can coach for performance and deliver results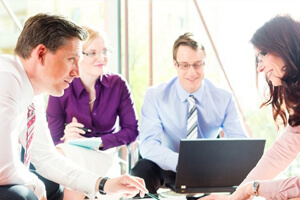 Dealing With Challenging Employees, The Right Way
Challenging employees can be tough to manage but applying effective techniques can turn even the most challenging employee into a productive and engaged team member.
This highly engaging workshop is designed for managers, team leaders and supervisors who want to manage challenging employees the right way.
In this workshop, we will show you how to set the right foundations and handle reactions from challenging employees. We will provide a 5-step plan and a range of techniques and tools so that you walk away knowing exactly what to do when a challenging employee crosses your radar.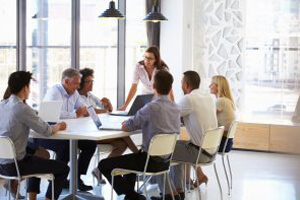 Empower Your People To Work Autonomously and Make Great Decisions
If you want to empower your people, then you need to have the right foundations in place.
In order to be empowered, staff need to have trust, clear communication, and clear guidelines and policies they can follow.
This highly engaging workshop is designed for managers, team leaders and supervisors who want to get the most out of their staff.
The session will cover the key foundations of empowering employees. You will learn how to create a culture of empowerment by encouraging your people to work autonomously, make decisions effectively, take action, and get results.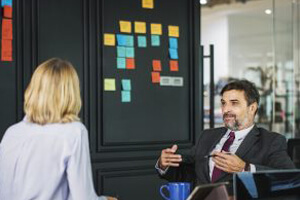 How To Deal With Difficult Stakeholders Without Losing Your Integrity and Sanity
Have you ever been delayed in a piece of work because one of your key stakeholders caused a delay? Have you ever encountered stakeholders who are always missing when you need them?
We've all had to deal with difficult stakeholders at some point in our career. Whether that's a stakeholder who seems to find nothing but mistakes in your work or a stakeholder who's always MIA, you need to master effective stakeholder management if you want to succeed.
This highly engaging workshop is designed for managers, team leaders and supervisors who need to manage stakeholders successfully and meet deadlines.
During the workshop, we will share our tried and tested strategies for managing difficult stakeholders so you can resolve issues immediately. You will learn the tools and strategies you need to manage your stakeholders and help you and your team get back to being productive and engaged.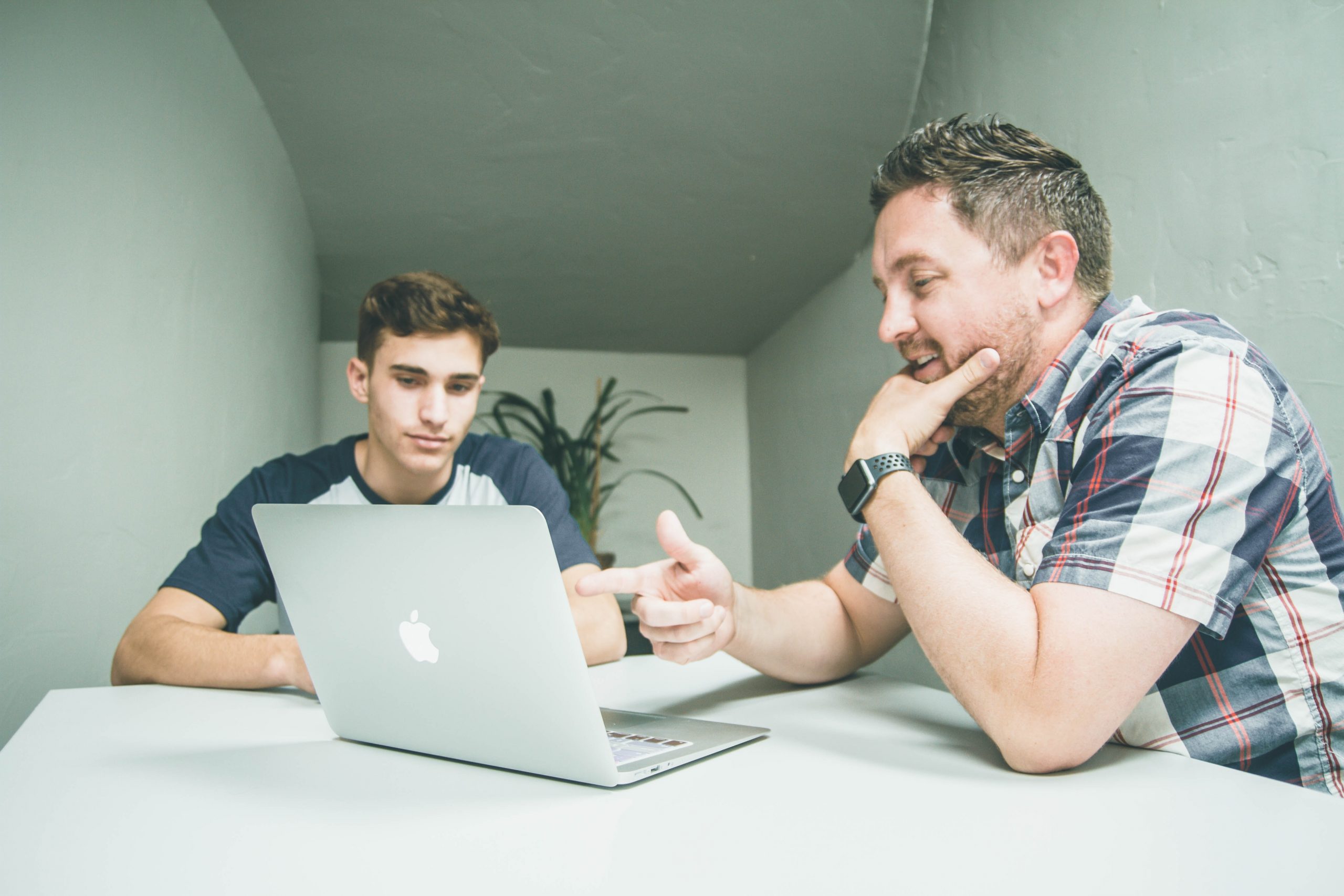 Managing Employee Leave the Right Way
Managing leave can be confusing, even for an experienced manager. We all know that our employees are valuable, and even though you may need them at the office, time off is essential for keeping them refreshed and energised.
Many managers have not been shown how to manage leave effectively. Knowing how to improve how you manage your team's leave is a critical element of leadership.
This highly engaging workshop is designed for managers, team leaders and supervisors who manage employee leave and need to get it right
In this workshop, you will discover the tools and frameworks you need to manage leave effectively, the different types of leave and how to manage them, what you need to consider in approving and rejecting leave requests, how to encourage staff to take leave so that your team is happy, energised, and productive.